Visser Precision Web Site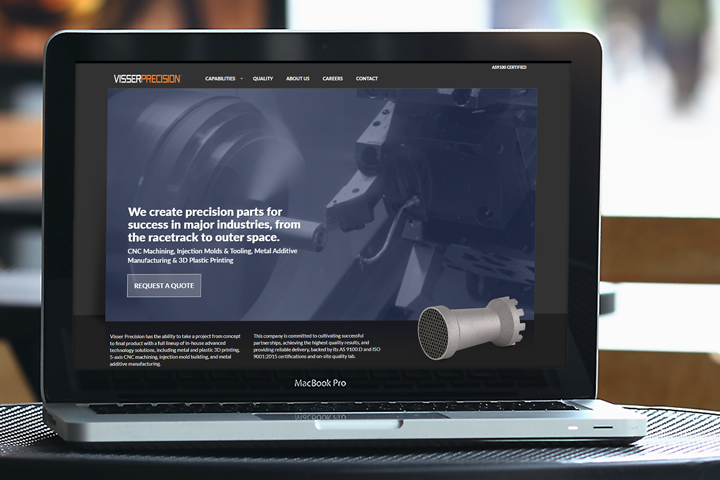 Visser Precision is a high-tech, precision manufacturer known for innovation in 3D metal additive printing as well as injection molds and CNC machining. Because of the nature of their business we were not able to discuss clients or projects so the focus was on capabilities and markets.
Each page features a simple video header which highlights that portion of the business. This added enough interest to the pages to keep the content fresh and informative.