About Christopher Green Design
Christopher Green Design is a Los Angeles, California based marketing, web development and graphic design company which has been serving clients across the United States since 1998.  Past and current clients include Sony Pictures, Blue Planet Foundation, B&B Manufacturing, Paramount Pictures, ABC Cable Networks, CinemaNow, Movielink, Buzznet, S&H Machine, Napster, Tetris, Phenomenex, Move.com, HP, Woodalls and more.
The main goal of Christopher Green Design is always to provide our clients with exactly what they need to achieve their goals. Part of this process is to understand the client's business, analyze their market and provide solutions which will enhance their business plan and marketing.
Company technical capabilities include web site development using the latest techniques and technologies: CSS, PHP, ASP, and MySQL.  In most cases our web sites employ an open-source or commercial Content Management System (CMS), however where a custom CMS makes sense, it can be provided.  Specific platforms supported include Joomla, Drupal, WordPress, Magento and more.
Web site design, maintenance and programming is a core product, but we also provide other design and technical services to allow you to easily achieve your goals.  Logo design, promotional products, print ads, web ads, email newsletters, copy writing, advertising campaign management, news releases and general consulting are provided as an integrated marketing package for a regular monthly retainer or as individual projects.
Contact us today for a free consultation.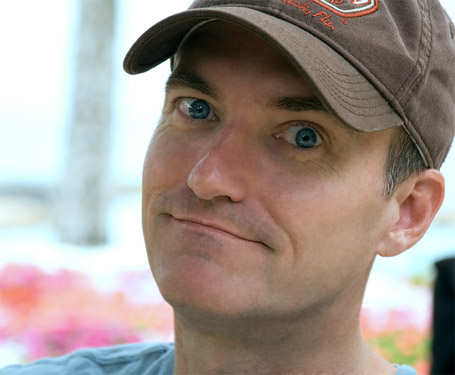 Christopher Green is a designer and web developer with over 25 years design experience and 20 years creating web sites.  A degree in industrial design provided a foundation of design principles, project analysis, user interaction and rapid visualization.  Additional training in entertainment design led to design jobs with Six Flags Theme Parks in the United States and with the JW Group providing theme park design for mainland China.
In the late 1990s, Christopher Green saw the lack of focus on usability in web design and was hired for his expertise as a UI expert and Art Director for Sony Corporation.  Since leaving Sony, Christopher Green has focused on design, marketing and development services for dozens of large and small companies across the United States.