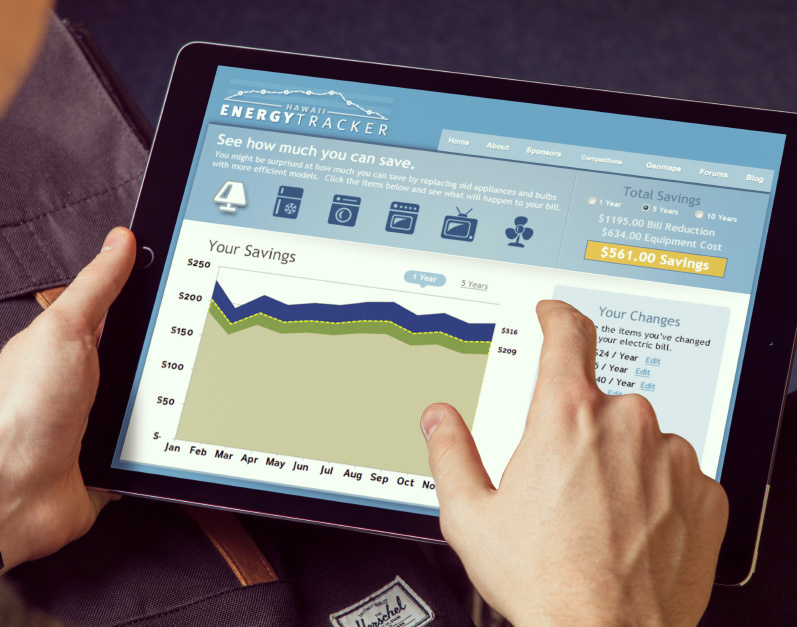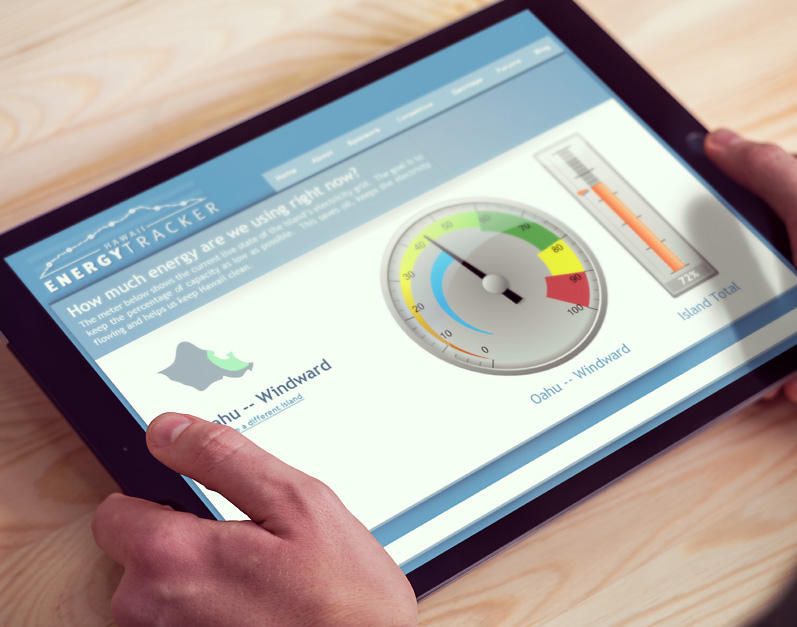 Energy Program Logos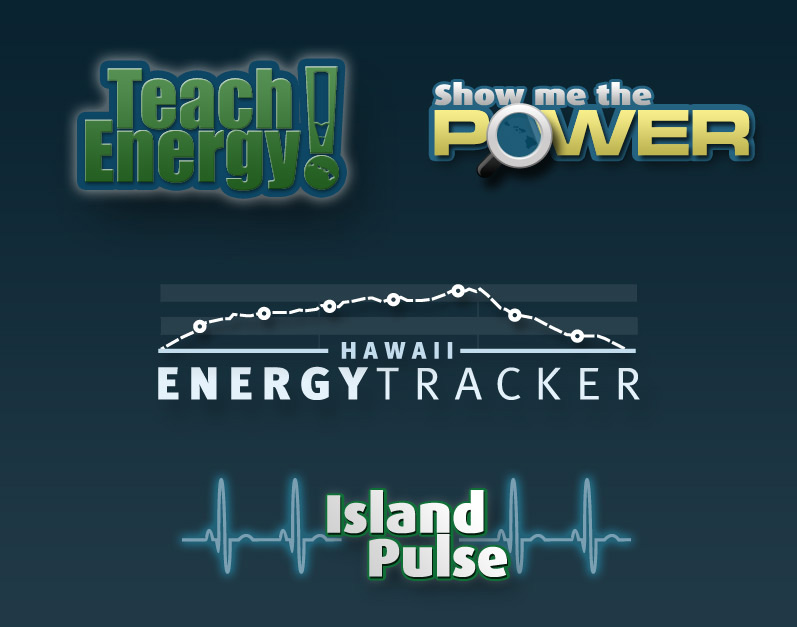 Blue Planet Foundation is a non-profit organization which promotes the idea of a Hawaii without dependence on oil. This project was a public-facing initiative that allowed residents to track energy usage in their homes and neighborhoods.
Users could form teams to compete on energy savings, calculate savings from changes in behavior and equipment and even see energy usage on an entire island in real-time.