Windermere C and H Properties Real Estate and Rental Property Web Site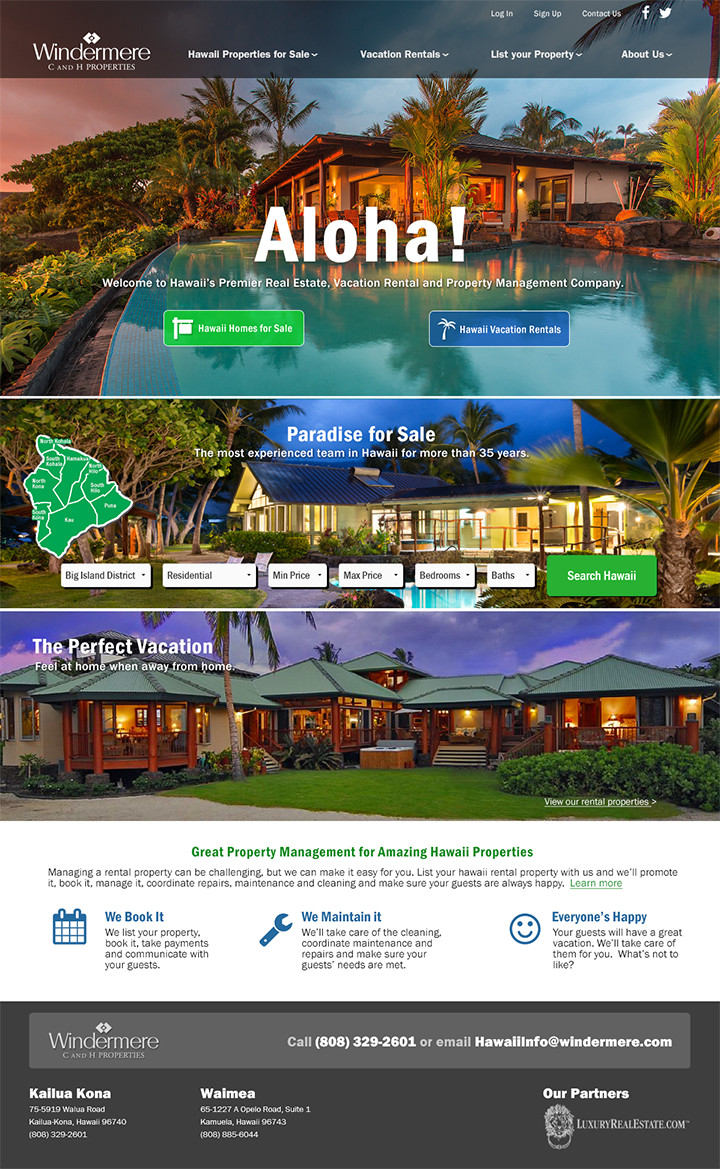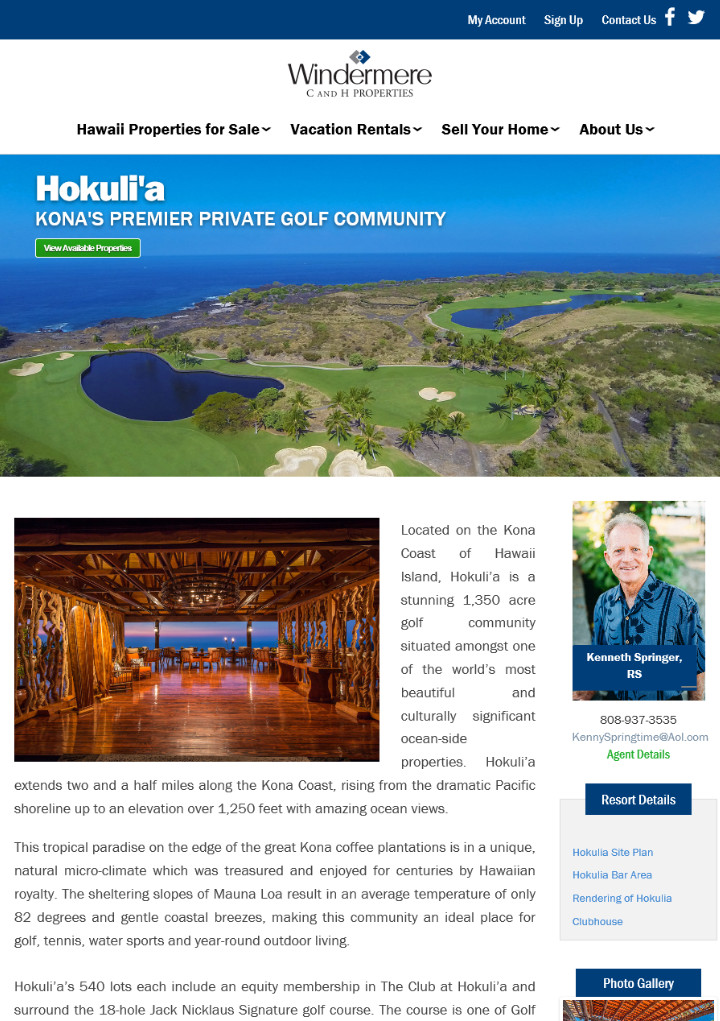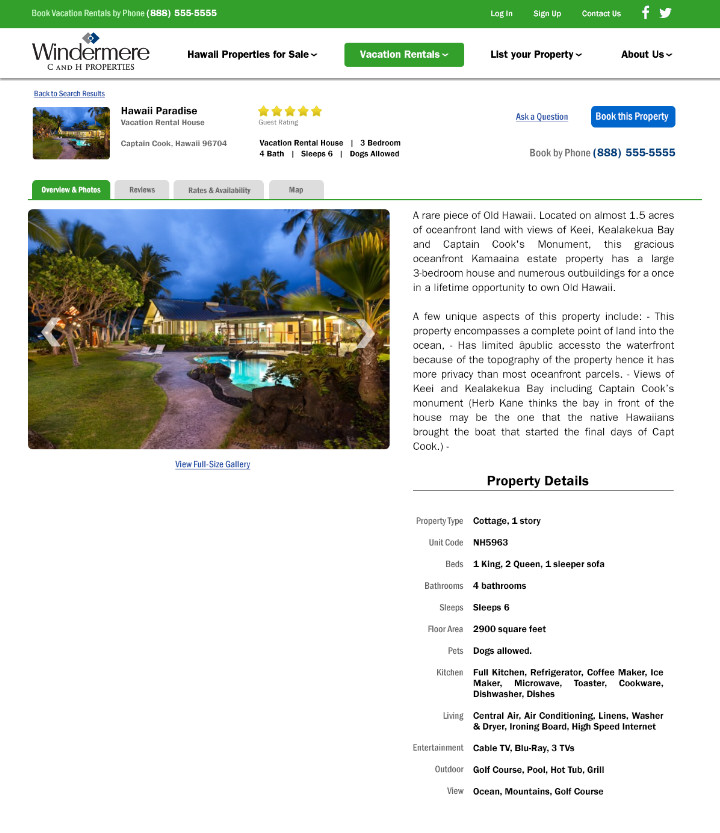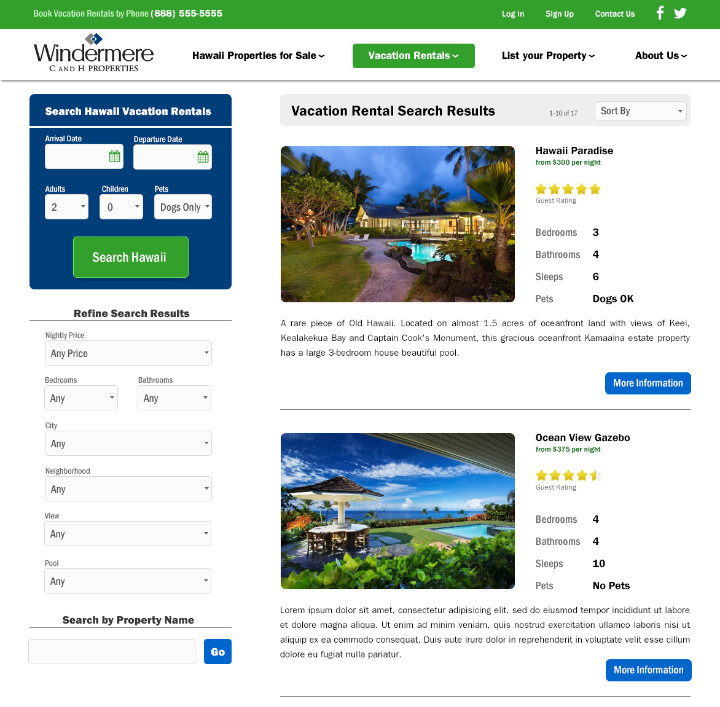 Windermere C and H Properties
Windermere C and H Properties is one of the largest real estate and property management companies on the Big Island of Hawaii.  This redesign of their web site was intended to simplify the layout and functionality to make it easier for the user.
When searching for property on most company web sites, there is often little advantage of browsing one web site over another. They all display the same properties so why use one over the other?  The answer is to provide users with a web site that has great readability, is easy to use, shows off large photos, works well on small devices and keeps all the extra marketing messages to a minimum.
After the redesign, both web site traffic and user-generated leads increased dramatically.
This website ties in to an external MLS and a property management portal but keeps the design consistent across all three platforms.