PATH Hawaii Island Web Site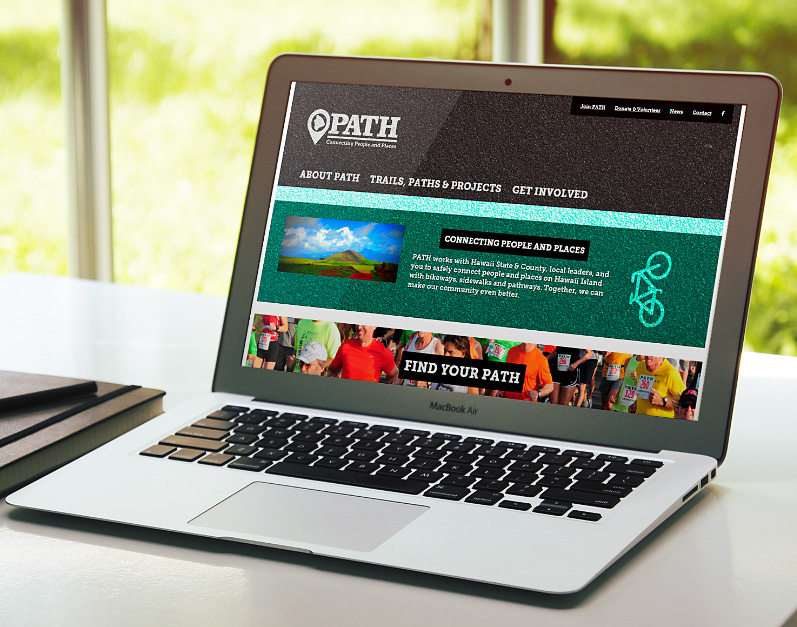 PATH Hawaii is a Big Island non-profit that works with the Hawaii government, businesses and community to promote alternative transportation options. Over it's 30 year history it has built a large local following and tremendous good-will while administering programs on bike safety in public schools, lobbying for dedicated bike and walking paths and organizing popular races for the entire family.
The goal of the new web site and branding (which also included a new logo) was clearly communicate the organization's goals, encourage residents to get involved and serve as a resource for finding bike routes and walking trails on Hawaii Island.  The first step was organizing the information and reducing the number of top-level links from the previous site's fifteen to three specific user goals of learning about the organization, information about trails and getting involved.
The font choice, overly large size and other elements were chosen to evoke a grass-roots organization. Because the web site is responsive and works well on small devices, the organization retired their phone app in favor of the web site.