Sony Connect Media Service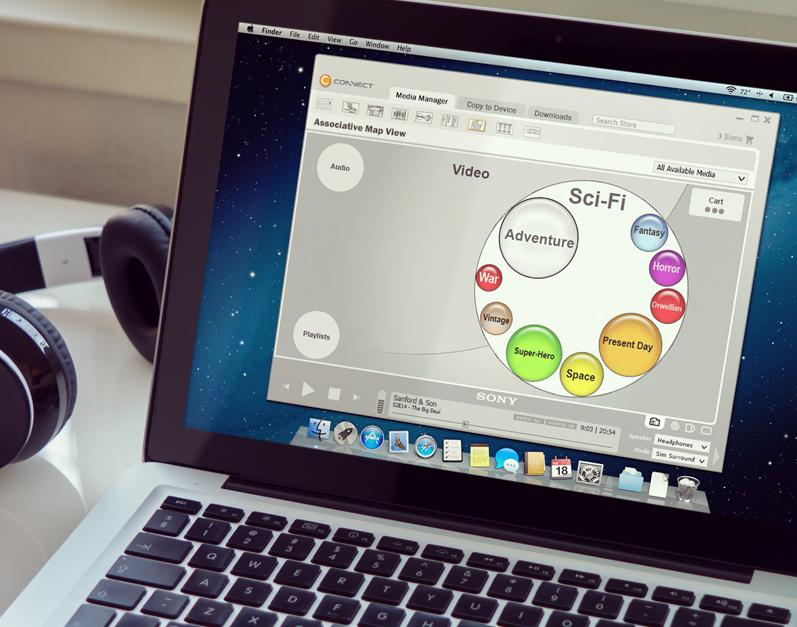 User Intent Scale

Sony Connect was a media download service that sold music, movies and TV shows online for download. When we created this service, iTunes and other companies had not yet started selling video online and we were still trying to understand the market and user behavior. This project was a follow-up using lessons from another project I Art Directed called SoapCity Download – the first web service to sell network TV shows online for download.
When we started planning for this service we knew we needed a web site and a separate client application which would work together to manage users' media libraries and allow for transfer of media between computers and portable devices. One of the challenges of this service was that it would initially only offer content owned by Sony Pictures.
Although Sony has a large library of content, we were concerned that users may be thrown off by expecting media from other companies. Our solution was to make the client application a media exploration tool allowing users to find content they didn't know they were looking for. This meant giving users interface toys that surfaced media in different ways depending upon how focused the user was on searching for a specific item.
The result was a fun app that encouraged play and exploration to find connections between media. Please take a look at the wireframe linked above to view more details about the user flow and features.