Hawaii Solar Portal Web Site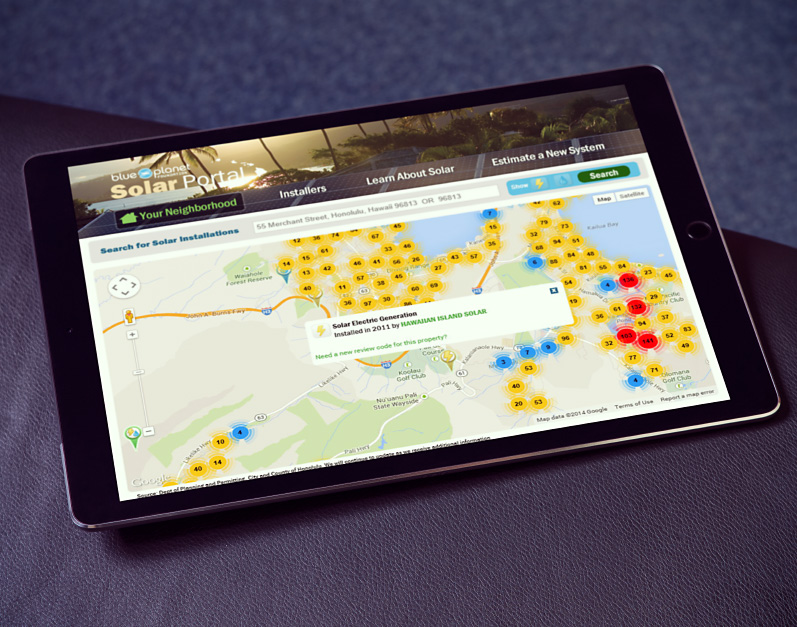 The Hawaii Solar Portal was initiated by Blue Planet Foundation as part of an effort to encourage adoption of solar energy in Hawaii. The idea was to create an impartial web site that would show reviews from verified home owners with solar installations. At the time, the solar industry was exploding with hundreds of companies offering solar services.
A key part of the site was a mapping component that showed all permitted solar installations in Hawaii. This was to encourage competition in neighborhoods and allow neighbors to engage each other in conversation about the experience.
The site also contained basic educational information about solar, calculators and information on tax incentives available to homeowners.