Share Aloha eCommerce Web Site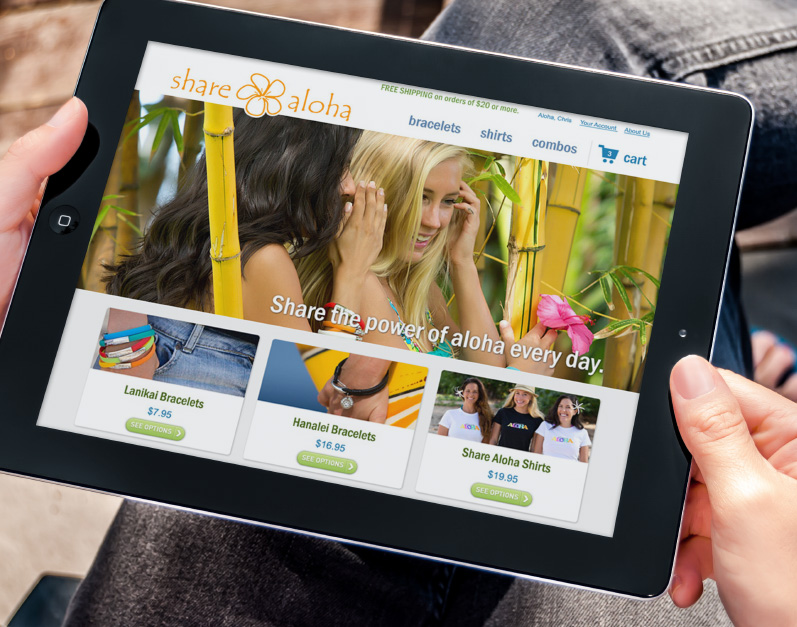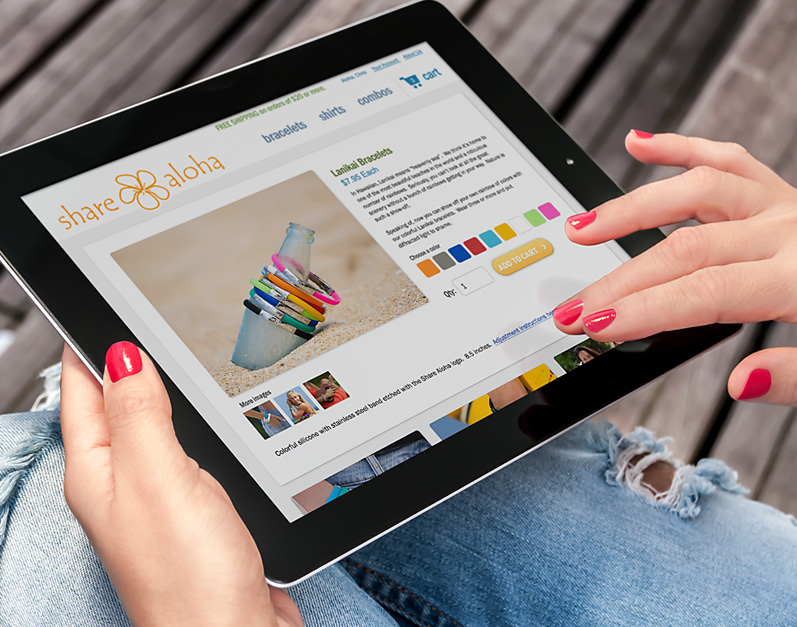 Share Aloha is a Hawaii-based online retailer selling fashion accessories. The client wanted a web site that was clean, simple and contributed the message of sharing aloha with others. A key part of the branding was photography of the products in natural Hawaii surroundings.
This Magento commerce based site was heavily customized to allow for products with multiple colors and sizes, advanced back-end reporting and the ability for organizations to coordinate group-buys for fundraising.
An added blog and active Facebook page allowed the company to connect with customers and promote their products with little additional advertising outlays.