Lee's Enterprise Web Site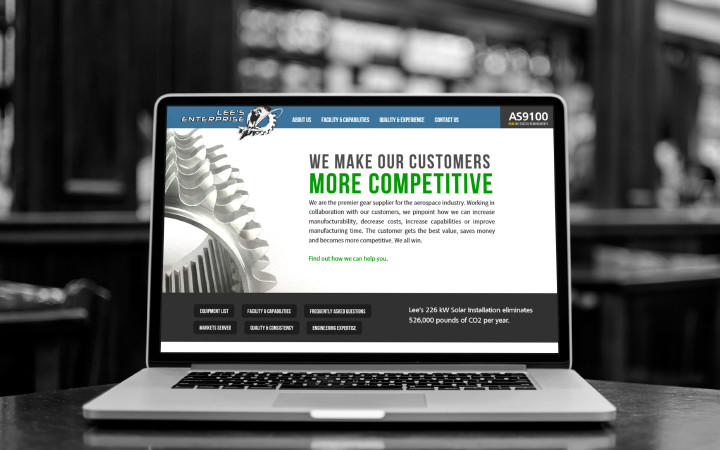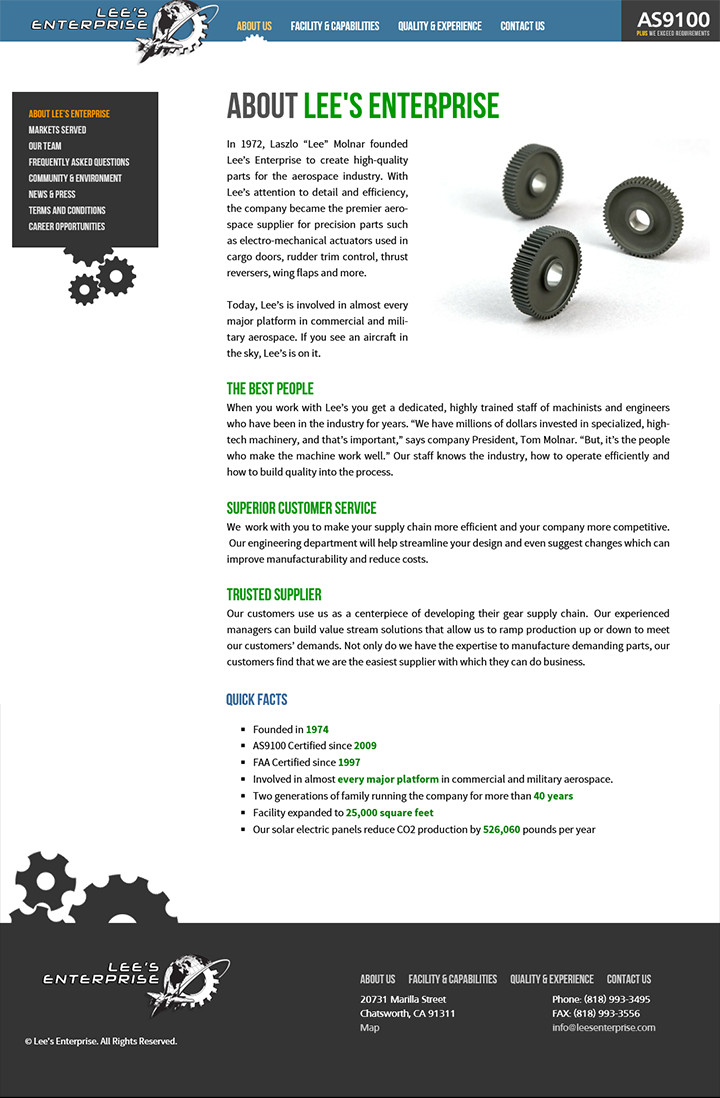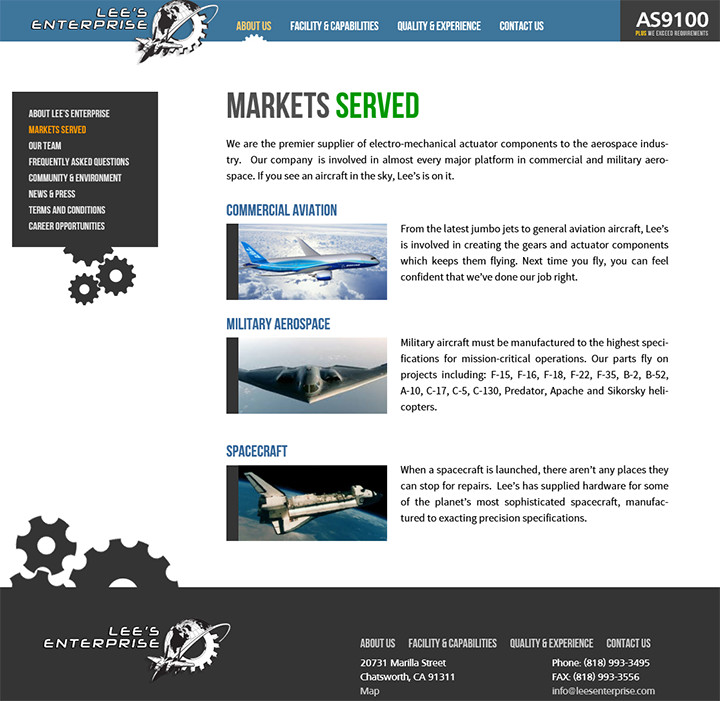 Lee's Enterprise is a specialty manufacturer known for their expertise in creating gears for the aerospace industry. The goal of this site was to quickly explain the company's market to the first-time visitor while also providing in-depth information about the business and processes.
Key to achieving this goal was a home page that was optimized for both computer and mobile devices and explained the strengths of the company in a one-page format.
Users who needed more information would find details about the company capabilities, equipment, skills and more.
The design of the site is bold and simple, sure to stay fresh for a long time.