Kona Town Market Web Site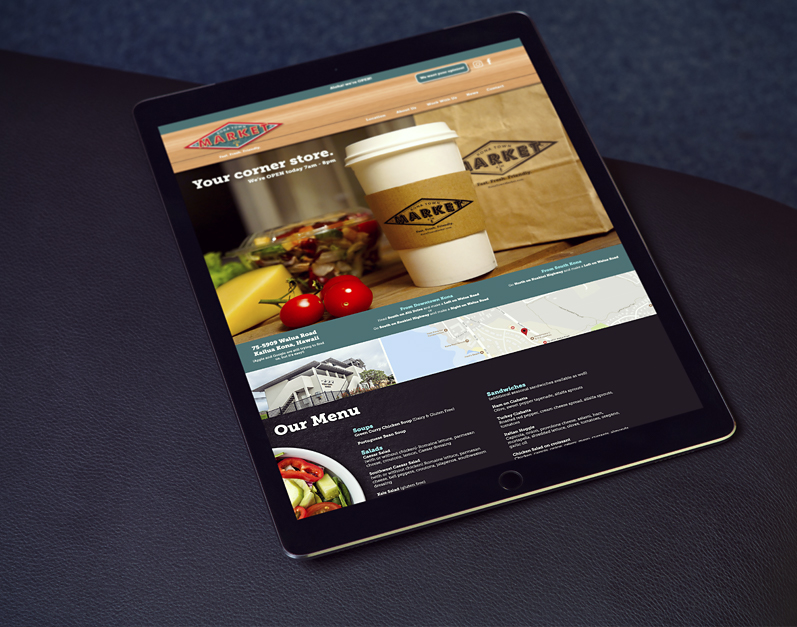 Kona Town Market is a family-owned market in Kailua-Kona Hawaii that also serves fresh, healthy food. As part of the branding, the site features images of wholesome food and natural textures. The owners are super-friendly and community oriented so a goal was to carry that feel into the design of the site.
Features of this site include customized online ordering for later delivery, social media feed and dynamic, time-based messaging.